INTEGRATING ENVIRONMENTAL ISSUES INTO OUR BUSINESS MEANS CREATING VALUE
To facilitate the transition to a more sustainable society and economy, Vulcain assists its customers in solving their environmental problems and seeks to optimise energy and raw material resources.
ENVIRONMENT
We have the conviction that integrating social and environmental challenges into our activities and industrial models leads to value generation.
In order to facilitate the transition to a more sustainable society and economy, Vulcain assists its clients in solving their environmental issues.
We work with all companies specialized in water treatment.
Our expertise is applied through all the phases of a project, from engineering through to commissioning, this includes project management and supply chain management.
The major projects we are working on are mainly: seawater desalination plants, for local authorities and public entities or private players; and, wastewater treatment plants such as the Achères plant which is the largest in Europe.
Recycling and recovery of materials play a key role in the fight against the environmental impact of waste production and disposal.
Energy recovery is a key part of an environmental improvements in ambitious modernization projects, associating dry smoke treatment and urban integration works.
Result: an optimized energy recovery performance with a controlled environmental impact.
Thanks to our expertise in the energy and engineering sectors, we have all of all the necessary skills to maintain and optimise these types of plants. Furthermore, our experience of nuclear power plants shutdown maintenance and upgrade work allows us to mobilise our resources quickly and effectively.
PROCESS INDUSTRY
This sector now is facing many challenges to create a cleaner and more innovative industry, a zero waste society and a more sustainable economy. This has necessitated innovation and renewal of its plant, processes and procedures to obtain products by optimizing energy and raw material resources.
The chemical industry presents itself as one of the essential players in answering the world's sustainable development issues, as well as sanitary and environmental issues. This is backed up by this industry's significant scientific advances aimed at protecting our environment. 
Vulcain shares the ambition of the chemical industry to address these environment and sustainability challenges, and keenly supports our clients in their projects' long-term innovations and solutions to improve the quality of manufacturing and processing  raw materials and components which provide feedstock to other industrial sectors (aerospace, numerical, automotive, agribusiness, pharmaceutical, etc.)
The food industry is also having to face up to many challenges caused by demographic, technological, environmental or regulatory changes.
When it comes to choosing raw materials, packaging and modes of transport, the food industry has a major role to play in the fight against climate change and the maintenance of biodiversity.
Increasing demand for food, climate change, depletion of natural resources, stricter regulations and the advent of biotechnologies are all challenges facing the food sector.
Vulcain supports this important industrial sector in staying competitive and innovative in the face of production challenges and the sector's demands.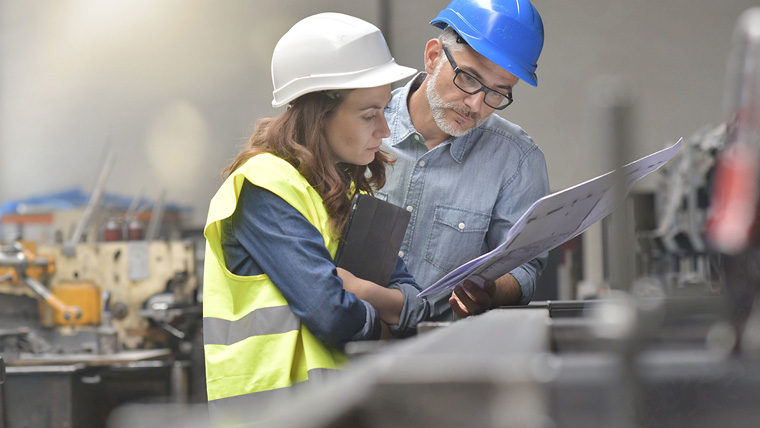 THEY TRUST US