THE GROWTH OF RENEWABLE ENERGIES: AN ESSENTIAL ASSET IN THE ENERGY MIX
Renewable energies, wind, solar, hydro, marine, geothermal, biomass, and biofuels are alternatives to fossil fuels that help reduce greenhouse gas emissions by diversifying energy supplies and reducing dependence on fossil fuel markets. At a time when investments and projects are multiplying, these locally available energy sources enable a regional approach to reducing exposure and dependence on conventional energy while revitalizing local industrial sectors and the associated jobs.
The renewable sector faces technical, economic and geopolitical issues and these constitute a new challenge for us as industrialists and engineers.
The intermittent nature of energy, its storage, its production cost and its integration into the network are issues on which we work every day to provide the industry and our customers with viable and sustainable solutions. Every day at Vulcain, our teams devote their energy to:
Conceive, design, build and commission renewable energy infrastructure;
Conceive, design and launch new models during the Operation and Maintenance phases of infrastructures;
Integrate renewable energies for better energy efficiency in urban zones and decarbonisation of transport;
Integrate hydrogen into new energy production methods and reduce the carbon footprint of industrial sites.
*RES : Renewable Energy Sources
Targets by 2030 in Europe
of the final energy consumption coming from RES*
of transportation fuel should come from RES*
WIND
Wind energy, whether onshore or offshore, constitutes an unlimited energy source.
For nearly 8 years, the group has been operating in the Wind Energy sector. Our activity has been growing steadily since 2014, driven by the gradual transformation of the French energy landscape towards these new energies.
Seven offshore wind farms will be installed between now and 2027 and each will increase the installed energy capacity in France by about 500 MW.  Floating technologies will soon make it possible to install wind farms further from the coast at greater depths, benefiting from more favourable and less intermittent wind conditions. Four pilot floating wind farm projects are currently under way in the Mediterranean and Brittany, with commissioning planned for 2021-2022.
Our expertise, both in onshore and offshore installations, enables us to support the major players in this through innovative solutions and dynamic services. Our positioning is global and our know-how covers the entire value chain, from operators and project companies, turbine manufacturers, fixed and floating foundations companies, installers and cable manufacturers, to network connections.
Vulcain's ambition is to continue and increase its participation in the development of the French wind offshore sector in partnership with schools, industrials and the regions. Our major role in the Saint-Brieuc and Saint-Nazaire wind farms positions us as a pioneer in offshore wind energy in France.
Vulcain is currently active in all of France's wind farm developments, our expertise available to the operators and construction project contractors includes:
Design Engineering of turbines, fixed and floating foundations as well as substations and connexion cables
Management and QC of the supply chain
Project Management (PMC)
Offshore operations and construction management
Development, implementation and supervision of the HSE activities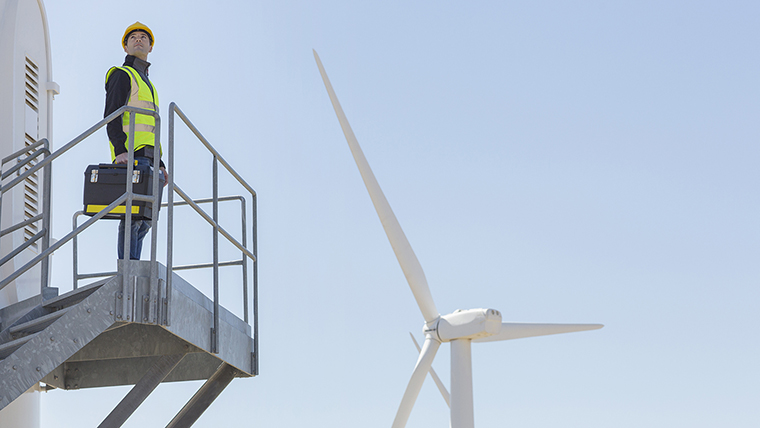 SOLAR
Solar energy is an essential form of renewable energy.
The electricity that it generates from the sun's rays, solar energy, like wind power  is clean, inexhaustible, globally available and is a low contributor to greenhouse gas emissions.
According to the International Energy Agency, it could account for up to 16% of total electricity production by 2050, and the investment required to extend the transmission and distribution network are expected to represent more than $460 billion. In addition, this technology is already becoming a key component in the industrial-scale production of "green" hydrogen.
The growth of interest in this sector encourages us to support its major players in their transformation projects (digitalization and modernization), new programs and repowering markets. Vulcain is involved in supporting all phases of the value chain: from development to operation.
Vulcain has been involved in the photovoltaic technologies market since 2012, the services and solutions we offer include:
Electrical systems engineering
Project Control (PMC)
Commissioning, connection and stability of the network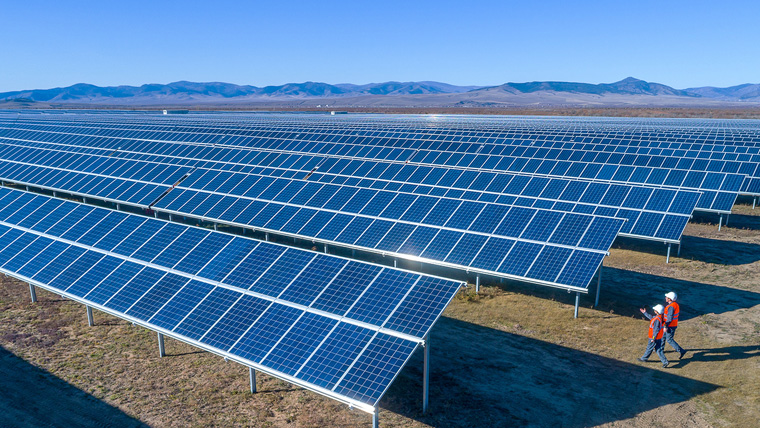 HYDRO ELECTRICITY
Hydropower is a flexible energy source as its power plants can be mobilised swiftly.
This enables electrical grid managers to balance fluctuating supply and demand in order to provide a stable electrical supply network.  It is also a low-emission energy source that plays a major role in  building a greenhouse gas-neutral energy future. Although the French fleet is now mature and well-equipped, it is nonetheless subject to technical, economic and environmental challenges: starting with maintenance in operational condition, which remains key to ensure the availability and stability of the network; the modernization of sites; the security of installations; and, the preservation of the environment. By 2023, new investments are also planned  in the field of pumped energy transfer stations (STEP), thus aiming to develop 1 to 2 GW of capacity between 2025 and 2030.
New development programs abroad are important, mainly in Africa, and require the contribution of engineering and construction companies for their design and commissioning.
It is within this framework that the group deploys its expertise to meet the challenges of the French and international market industries by providing solutions in:
Civil, electrical and electromechanical engineering
Project Management (PMC)
Construction management and commissioning management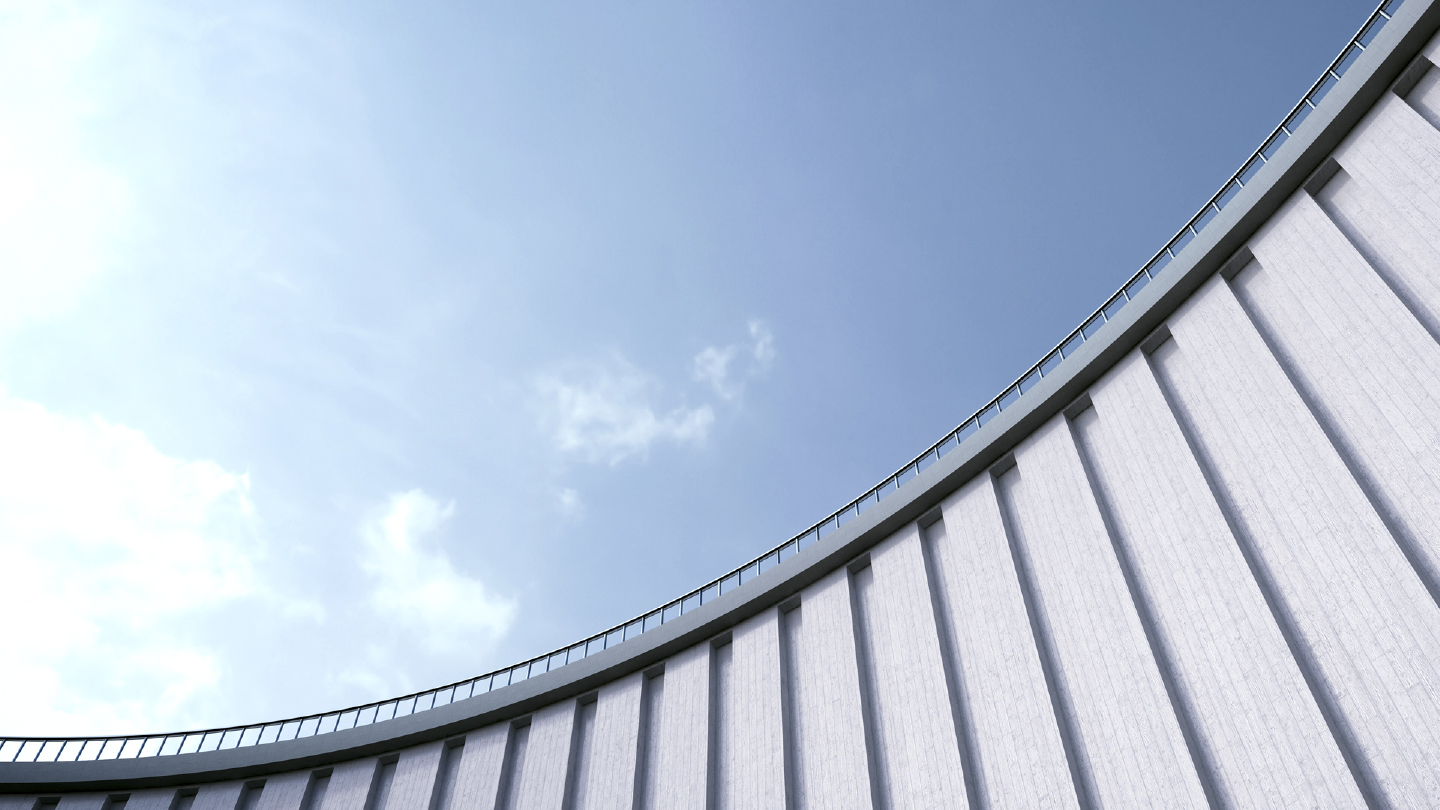 BIOENERGIES
Biogas, biomethane, geothermal energy and hydrogen are all innovative solutions to be considered and developed to meet: the growing demand for energy in our modern societies; the depletion of inexpensive fossil resources; and, to meet the ambitions of the Energy Transition for Green Growth Act.
Green hydrogen, with its capacity to store surplus renewable energy through the water electrolysis process, also has a role to play in this transition to carbon neutrality. Convinced by its potential, even if to date the economic model for industrial production has not yet been found, we have established a strategic relationship with a partner that is ultra-specialized in hydrogen and fuel cells. This partnership combines expertise in project development and finance consulting with engineering, construction and project management.
It makes us an end-to-end player with the capacity to respond appropriately to our customers' challenges through offers of:
Consulting in operational management and decision support
Process engineering
Operational safety and compliance with standards
Adaptability and implementation on the existing network
Commissioning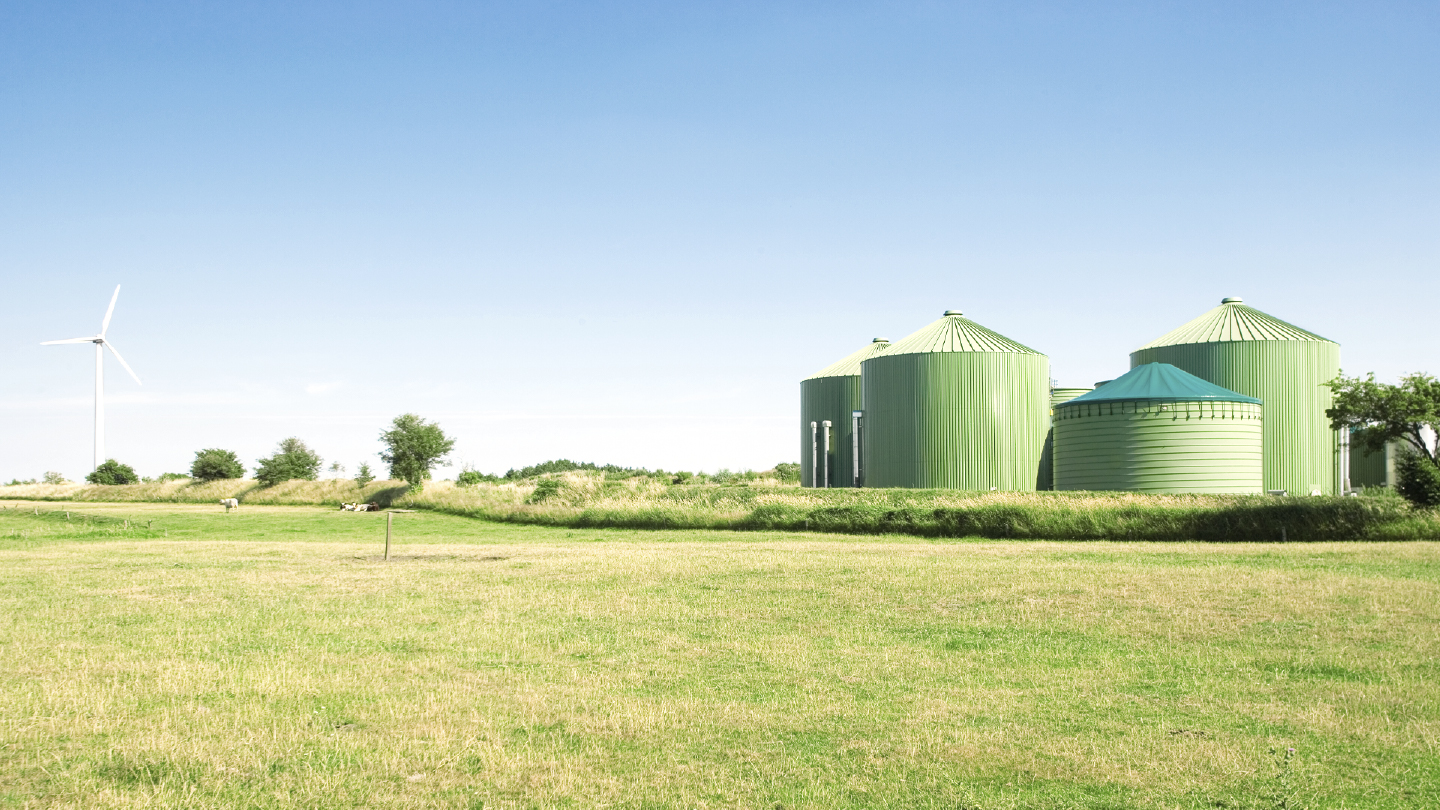 THEY TRUST US